Money Lessons Gleaned from The Real Housewives
Like most of America, I follow along each evening as the news media regale of the financial tribulations of Teresa and Joe Giudice the Real Housewives of New Jersey stars.  The couple pleaded guilty to numerous fraud charges and is now heading to jail to serve their sentences.
Upon further investigation, one will find that Joe and Teresa are not the first housewives stars to face financial difficulties. Remember "all that glitter isn't gold", and so we should keep this in mind as we watch their display of lavishness on the series.    Think of the Real Housewives franchise as "what not to do" when it comes to handling money.
Having a lot of belongs doesn't mean wealth
We all tune in to watch these women's magnificence homes, designer clothes, shoes and bags, lavish cars and of course the over the top parties.  They seem to have it all! But is this actually a fact, although they have a lot of material things, it doesn't necessarily translate into real wealth – meaning a positive net worth of savings and investments.
According to the Huffington Post, 12 of these families featured on the franchise have filed for bankruptcy.  Through it all, they showed no signs of their impending financial woes, they all maintained their lifestyles, and kept up with the big spenders' friend or foe on the show.
Lesson:  Spending it doesn't mean that you have it! Purchases can all be made on borrowed money. Don't worry about keeping up with the Jones, but put that effort into building real wealth through budgeting, saving and investing.
We all need a budget
No matter your income level everyone should have a budget, and the Real Housewives have constantly shown us why we should.  The Atlanta housewives I think are the worst offenders when it comes to spending without a care.  Remember Porsha's furniture shopping spree with Kandi where she declared "My approach on decorating, especially if you're in your dream home is pick what you like and just buy it." She even goes as far as to explain how she simply signs and asks that the salespeople don't show her the receipts. If she likes it, she's going to buy it no matter the price.
Yet one is not surprise that these women who show such obvious contempt to the idea of a budget are also the ones with the highest debt according to Jezebel.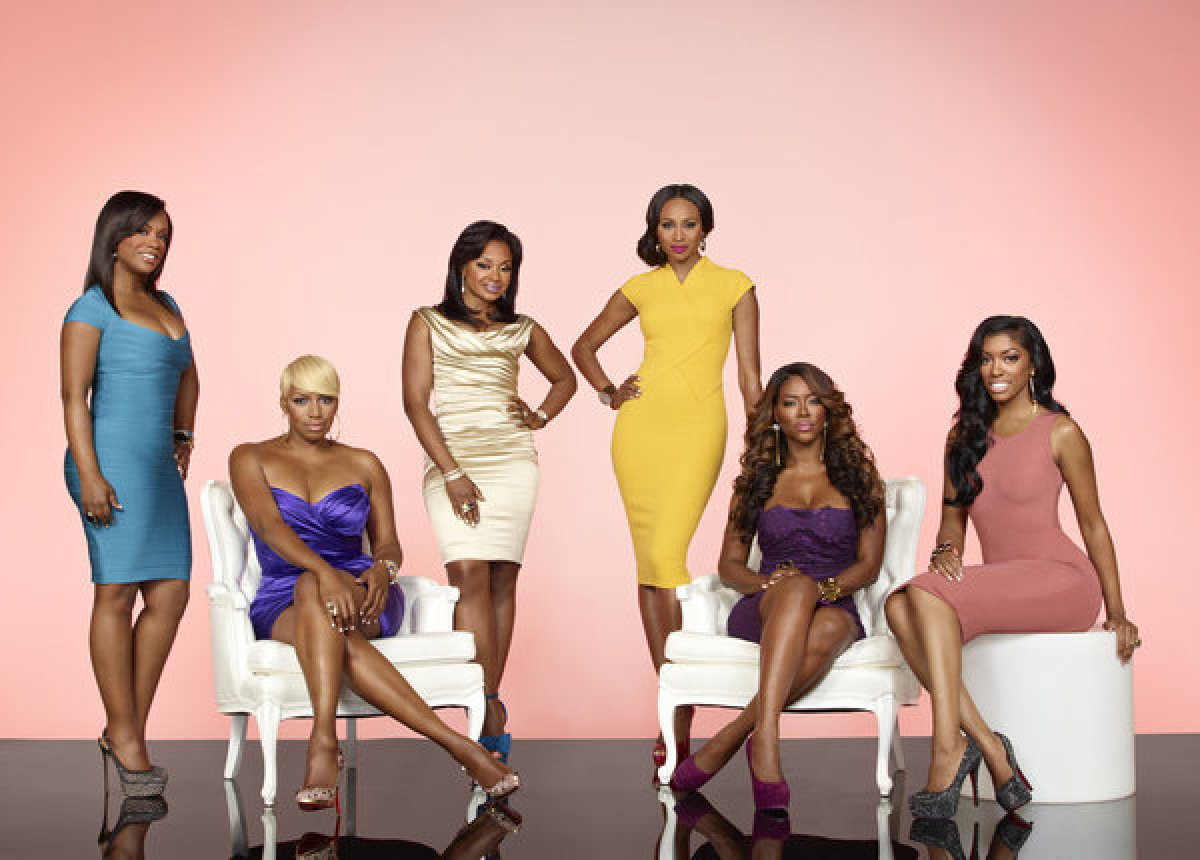 Lesson:  Yes, we all need a budget.  Unlike, the housewives we should look at budgeting not as a restriction on spending but as a way to show we are in control of our financials goals. Don't think of it as a quick and easy fix but as a way of life to positive net worth.
Be aware of the finances at all time
Teresa Giudice major downfall was that she claimed she did not pay attention to the documents she signed.  Whether this is true or not the judge came down hard on her hands-off attitude towards her finances.
Lesson:  Pay attention to the finances. Your other have may not be committing fraud, but excessive spending, too much credit and evading taxes will make you liable financially also.  Make sure to be an active partner in the family finances, being passive may just land you in jail like Teresa.
In parting we should view the "The Real Housewives" franchise as pure and simple entertainment. The families on the shows aren't intended to be examples for our lives goals. To be frank, if it wasn't for the drama and misfortunes aired they would not be on TV.   So how should one ponder these women – as warning sagas, learning from their mistakes rather than making them role models for our lives.
If yuh agree with mi, leave a comment so with know, even if yuh disagree!