Beauty Products That Give Back To Breast Cancer Awareness
In honor of Breast Cancer Awareness Month, some of your favorite beauty brands are joining the fight by donating a portion of their sales from these daily essentials. Throughout this month, you can give and support breast cancer awareness, help to fund invaluable research and enable live saving treatments.
Essie Breast Cancer Awareness 2014 Collection
The Essie Breast Cancer Awareness 2014 Collection includes
Pinking About You, I Pink I Can, and Pink Happy. Take your pick. Essie will be donating a percentage of the collection's sales to City of Hope, a leading cancer research and treatment center.
Sephora's "The Beauty of Giving Back Blush Palette"
A compact palette filled with eight flattering shades of cream and blush powder that can be mixed and matched to create a unique blend all your
own. A portion of the sales will go to the Breast Cancer Research Foundation, which is dedicated to preventing and curing breast cancer within our lifetime
Tweezerman Precision in Pink Slant Tweezer
This year's design has a fresh fun look, covered in pretty pink & white grosgrain ribbons on a pristine white enamel finish. Adorned with these iconic Pink Ribbon logos, the Precision in Pink Slant Tweezer keeps your brows tame while helping support the fight against Breast Cancer. A portion of proceeds from the sale of each Limited Edition Precision in Pink Slant Tweezer will be donated to the Susan G. Komen For The Cure© .
 Jergens Original Scent Dry Skin Moisturizer
Kao USA Inc. the maker of Jergens Body Lotion, has created a limited-edition pink ribbon packaging to support the world's leading breast cancer organization, Susan G. Komen® and its vital mission to save lives and end breast cancer. Kao USA Inc. will donate a quarter of a million dollars to the cause, regardless of sales, helping to fund vital breast cancer programs.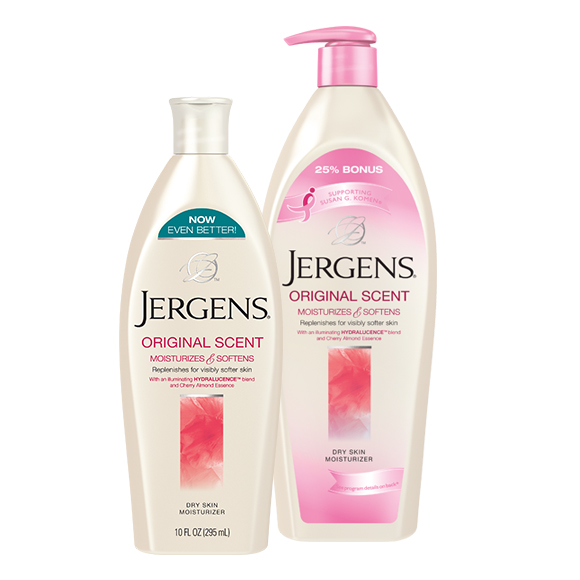 Shower For The Cure
Shower For The Cure is Philsophy's  charity pink ribbon shampoo, shower gel & bubble bath supporting the women's cancer research fund. The creamy formula contains a touch of comforting milky notes and a kiss of tangerine nectar.
Eos Lip Balm & Nicole by OPI Nail Laquer Breast Cancer Awareness Pink Pack
Two of your favorite beauty brands partnered to support breast cancer! Five percent of the sales of this limited edition nail polish and lip balm set will be donated to the Young Survivors Coalition, which helps young women face breast cancer together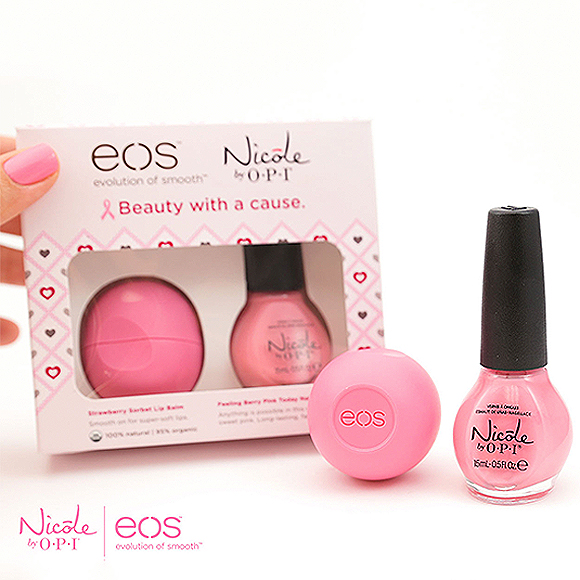 Let mi know how yuh support with a comment!