The Beauty Spot Jamaica Relaunch L'Oreal Partnership In True Jamaican Style
The Beauty Spot has been named the sole distributor of L'Oréal Paris cosmetic products in Jamaica. And in true Jamaican style the event was celebrated with a relaunch "An Evening of Beauty & Glamour" hosted by  Jamaican Diva and former Miss Universe Jamaica, Yendi Phillipps.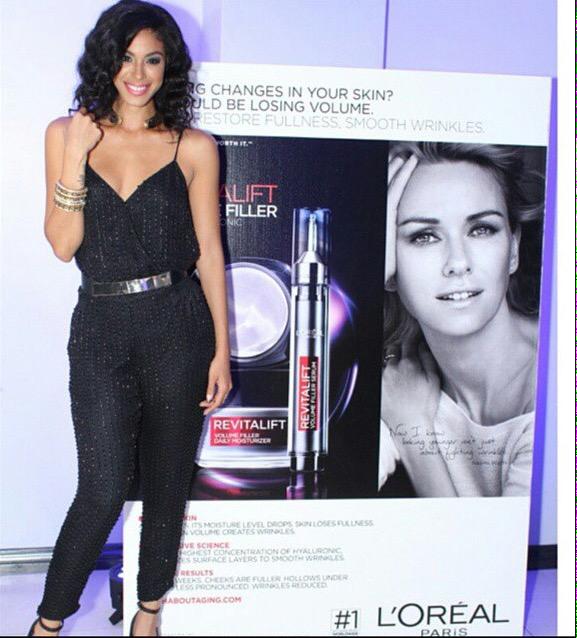 Jamaican Diva, Marlene Gray of The Beauty Spot stated that she has been partnering with L'Oreal Paris for more than 19 years. Last year, she was approached to be the brand's exclusive cosmetics distributor in Jamaica. Earlier this year, the company came back to her, and this time, she got the entire package – skin, nail, and hair care lines. Everything L'Oreal, she has it. And what's even better? She also gets Garnier, another brand by L'Oreal.
Jamaican Divas  will now have access to the same products that are available in the US with an emphasis on the products that are perfect for the region. No more needing to ask relatives in the states to send you that foundation you love or that hair product you can't live without!
On hand for the big night was Michel Fahmy, managing director of L'Oreal Paris Caribe. No stranger to the island, he reiterated that the brand has a product for every woman regardless of age or skin color. Fahmy also stated that the brand had yet to bring "the full power of L'Oréal to the Caribbean."
Some of Jamaica's most beautiful faces, including L'Oréal Regional Ambassador, Sara Lawrence, and reigning Miss Jamaica, Laurie-Ann Chin were in attendance.